I now understand why Russia is such a large country: the Russians need a lot of room to store their novels. Being a practical people, they also use their novels as furniture, stack them up as steps to make staircases, and employ them as barricades for whenever Cossack pirates attack.
When I was young I remember people talking about the scarcity of energy supplies. What will happen when we run out of oil to make electricity? Me, I was worried about what would happen when we ran out of electrons.
Upon downloading
War and Peace
onto my Kindle, I am certain I stripped an entire forest of its electrons. Maybe it was an Amazon forest, which would be ironic (
Take that Amazon!
). My Kindle weighed three pounds more.
War and Peace
belongs to that class of classics that is fun to read,
i.e.,
any book which you were not assigned in English class. (
Silas Marner,
I'm looking at you.)
The first half of the novel introduces us to hundreds of characters. The main ones are:
Count Pierre Bezhukov, bastard son, broods and searches for the meaning of life. He loves not wisely but too well—or, maybe well-enough: in the end, he gets the girl.
Prince Andrei Bolkonsky, cynical, he renounces his royal right to avoid action in battle, joins the army and becomes the Tsarist formerly known as Prince. He undergoes several reversals of fortune, or, as they say in Russian: enutяof. He learns that life is worth living, then dies.
Natasha Rostova. Impetuous, impulsive, and several other imps. After misadventures of the heart, she lives happily-enough ever after.
Princess Hélène Kuragina. Like Catherine the Great, she hungers for big C---asians. Rumor has it that she transformed Petersburg into the city of brotherly love. Pierre fights a duel for her honor which sends him into an existential crisis.
Napoleon Bonaparte. Napoleon is a petit-four (a petit five-foot-four), but no creme puff. Napoleon possesses one tragic flaw: he thinks he is Napoleon. This would get anyone else locked up in a loony bin, but somehow it works in his favor. He invades Russia with 600 million troops and leaves with two counts wearing perukes and a t-shirt saying, "I conquered Moscow and all I got was this lousy head cold." Vizzini mocks him. Tchaikovsky bombards him with cannon fire.
Other characters include the Kissoffs and their American cousins, the Kickoffs.
Altogether, War and Peace is a great, transformative read. Even now I am looking at a nectarine and asking, "What is this fruit thinking? Why is it here? Do I dare to eat a peach? Are you going to finish those fries?" I eat the nectarine, whether an act of free will or else necessity, I know not.
Footnotes:
1. In Russia, steps are called steppes.
2. The Tsarist formerly known as Prince. He was still known as prince, but I couldn't resist the joke.
3. In England, fries are called chips. In Russia, they are called chippes.
4. Free will for humans. Free Willy for orcas.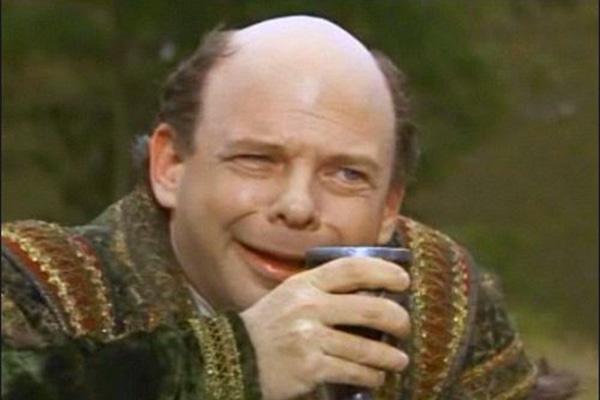 Vizzini: Never get involved in a land war in Asia.
Martin Hill Ortiz is the author of Never Kill A Friend, Ransom Note Press.



Never Kill A Friend, Ransom Note Press
Never Kill A Friend is available for purchase in hard cover format and as an ebook.
The story follows Shelley Krieg, an African-American detective for the Washington DC Metro PD as she tries to undo a wrong which sent an innocent teenager to prison.
Hard cover: Amazon US
Kindle: Amazon US
Hard cover: Amazon UK
Kindle: Amazon UK
Barnes and Noble
Martin Hill Orti

z

is also the author of
A Predator
's
Game
.
His epic poem,
Two Mistakes
, recently won second place in the Margaret Reid/Tom Howard Poetry Competition. He can be contacted at mdhillortiz@gmail.com.